The Role of Syntactic Reordering in the Improvement of Persian to English Machine Translation of Separable Compound Verbs
Keywords:
separable compound verbs, machine translation, syntactic reordering, Moses Decoder
Abstract
One of the controversial problems in Persian- English machine translation is the category of separable compound verbs. This kind of verbs has a broader range of numbers and application than light verbs. So it seems that improving the translation of these verbs is effective in the whole study. Providing a general list of separable compound verbs in Persian as the first and an effective step can play an important role in solving this problem. Since the prerequisite of syntactic pre-processing is identifying and categorizing the kinds of separable compound verbs. To this end, the verb valancy dictionary of Dadegan website composed of 4282 different verbs was scrutinized by the researchers. Among them, more than 1500 verbs were extracted as the separable compound verbs by using the web corpus. In the next step in order to show the amount of improvement in machine translation of separable compound verbs by applying syntactic pre-processing, 500 sentences containing separable compound verbs were chosen and given to Moses Decoder, once without pre-processing and once by applying the reordering rules on them. Of course before it, Mizan parallel was trained to this decoder. The Bleu score without pre-processing was 16 and after applying the reordering rules it improved to 16.3. This improvement shows the effect of syntactic reordering on machine translation of Persian separable compounds to its English equals.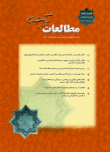 How to Cite
Motavallian, R., Zaeri, A., & Zamani, Z. (2018). The Role of Syntactic Reordering in the Improvement of Persian to English Machine Translation of Separable Compound Verbs. Translation Studies Quarterly, 16(62), 21–38. Retrieved from https://journal.translationstudies.ir/ts/article/view/514
Section
Scientific Research Paper