Recurrent Vs. Convolutional Neural Machine Translation: Translating Persian Verbal Inflections into English
Keywords:
Machine Translation, Neural Machine Translation, Recurrent Neural Networks, Convolutional Neural Networks, Google Translate, Facebook, Contextual Translation
Abstract
This study seeks to investigate the effectiveness of the rather new neural approach to machine translation with regard to contextual translation of Persian past tense verbal inflections (in pro-drop cases) into English. To this aim, the performance of the major architectures of neural machine translation, recurrent neural networks (RNNs) and convolutional neural networks (CNNs), was analyzed and compared based on Waddington's (2003) holistic assessment method. Furthermore, the main source of errors made by the representatives of the RNN and CNN systems, Google Translate and Facebook respectively, was identified. Upon analyzing a sample chosen from the famous Persian Novel, "Modir-e Madrese" by Jalal Al-e-Ahmad, it became evident that the performance of both machine translation systems was adequate, with Facebook outperforming Google Translate. Moreover, rendering of neutral Persian singular third-person inflections into gendered English subject pronouns was found to be the main source of errors made by the two machine translation systems.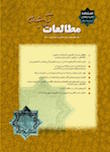 How to Cite
Hosseini, S. S. (2018). Recurrent Vs. Convolutional Neural Machine Translation: Translating Persian Verbal Inflections into English. Translation Studies Quarterly, 16(63), 7–22. Retrieved from https://journal.translationstudies.ir/ts/article/view/563
Section
Scientific Research Paper