A Study of Nicholson's Translation of Idioms in the Text of Mathnawi: A Housian Approach
Keywords:
Literary translation, Mathnawi, Idiom, Nicholson, Juliane House, Covert and overt translation
Abstract
Juliane House introduces a considerable pattern used in translation of literary (non-scientific) texts. In her theory, House classifies translation into two major types: Overt and Covert. She believes that the overt method is appropriate for translating the culture-bound texts, and leads to translations that contain unfamiliar and alien cultural elements, in which the trace of translator is completely obvious, while the covert one is most suitable for non-culture driven texts and concludes to highly domesticated translations within which the trace of translator is not clear. Moreover, according to House's theory the overt method cannot establish functional equivalence, while within the covert approach, maintaining such an equivalence is possible. The goal of this descriptive-analytic paper is to show Nicholson's tendency to each of the two mentioned strategies in translating the idioms of Mathnawi into English. The results of this research revealed that the translator's major tendency has been toward overt translation, which caused to maintaining the accuracy of translation as well as conveying the aesthetic aspects of the source text to the target text.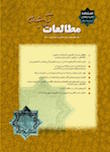 How to Cite
Abbasi, R., Khomeyjani Farahani, A., & Mahmoodi Bakhtiari, B. (2018). A Study of Nicholson's Translation of Idioms in the Text of Mathnawi: A Housian Approach. Translation Studies Quarterly, 16(63), 7-25. Retrieved from https://journal.translationstudies.ir/ts/article/view/596
Section
Scientific Articles