Review of Ali Abbas Zoleikheh's Translation of Masnavi, Book 1, according to Mona Baker's Theory
Keywords:
Masnavi Manavi, Rumi, syntactic structure, Mona Baker, Ali Abbas Zoleikheh
Abstract
One of the major challenges that a translator faces in translating literary works is poetry. In such translations, not only selecting suitable equivalents but also transferring the poet's purpose is of the utmost importance because it is highly effective in the reader's understanding as well as the poem aesthetic. In translating literary works, particularly poems, grammatical structures are of paramount importance. As syntax varies from language to language, to accurately translate meaning from the source language to the target language, equivalence in translation fulfills this key objective. According to Mona Baker's theory of "Structural Equivalence", by using the descriptive-analytical method, the grammatical structures as well as the meaning of poems are examined in two parts. Part one is the analysis of morphology including accountable /uncountable nouns, person, gender, tenses, and regular/irregular verbs. However, in part two grammatical structures of the translation are examined by using several poems that are translated by Zoleikheh. The obtained result shows that even though Zoleikheh has put a lot of effort into translating Masnavi into Arabic, he could not transfer the poet's purpose, and that is because of an incorrect way of reading some verses and also using the inappropriate lexicon and syntax. Therefore, readers face difficulties understanding some meanings and long contents will not be transmitted to the Arabic language.
References
بیکر، مونا (1393). به عبارت دیگر. ترجمۀ علی بهرامی. تهران: رهنما (نشر اثر اصلی 2012)
رادفر، ابوالقاسم (1372). فرهنگ، ترجمه‌های آثار مولوی، 14، 279–308.
زینی وند، تورج ودولتیاری، فرزانه (1391). درآمدی توصیفی-تحلیلی بر مولوی‌پژوهی درادب عربی، فصلنامه تخصصی مولوی‌پژوهی، 13،6.
سبزواری، ملا هادی (1374). شرح مثنوی، مصطفی بروجردی، (3ج.). تهران: وزارت ارشاد اسلامی.
شهیدی، سیدجعفر (1373). شرح مثنوی، (7ج.). چ. 1، تهران: شرکت علمی و فرهنگی.
فروزانفر، بدیع الزمان (1367). شرح مثنوی شریف،، (3ج.). چ. 1، تهران: زوار.
گنجی، نرگس؛ اشرفی، فاطمه (1392). درنگی در آثار و منابع مولوی پژوهی در جهان عرب، نشریه پژوهشهای ادب و عرفان، 2(25)، 7–2.
گواپینارلی، عبدالباقی (1371). نثر و شرح مثنوی شریف. ترجمۀ سبحانی، (3ج.)، چ. 1، تهران: وزارت ارشاد.
معلوف، لویس (1998). المنجد فی اللغة والأعلام. ط. 37، بیروت: دار المشرق.
مولوی، جلال الدین (1362). مثنوی معنوی. به تصحیح نیکلسون، چ. 9، تهران: سپهر.
مولوی، جلال الدین (1383). مثنوی معنوی اثر مولانا جلال الدین محمد بلخی مطابق با نسخه نیکلسون، م. آذریزدی (خرمشاهی)، چ. 7، تهران: دیبا.
مولوی، جلال الدین (بی تا.). المثنوی المعنوی جلال الدین الرومی. ترجمۀ علی عباس زلیخه. بی جا.
نعیم، محمد (1387). شرح مثنوی. به تصحیح علی اوجبلی. تهران: کتابخانه موزه و اسناد مجلس شورای اسلامی.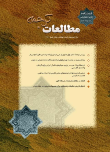 Downloads
Published
2021-01-26 — Updated on 2021-02-17
How to Cite
Kakavand ا., & Valavi س. (2021). Review of Ali Abbas Zoleikheh's Translation of Masnavi, Book 1, according to Mona Baker's Theory. Translation Studies Quarterly, 18(71), 7–27. Retrieved from https://journal.translationstudies.ir/ts/article/view/841 (Original work published January 26, 2021)
Section
Scientific Research Paper