Translation and Deterritorialization of Local Cultural Elements
Keywords:
globalization, deterritorialization, culture
Abstract
At the age of globalization and with the removal of trade barriers between nations, local cultures also started to be exposed to the world due to the increased cultural interactions. The present study aims at exploring if and how translation can affect the spread of local cultural elements at this age of limitless exchanges. However, in order not to be lost in a process as broad as globalization, the study focuses on 'deterritorialization', the under-discussed phase of globalization which closely relates to the function of translation. In a try to capture the vague concept of deterritorialization, and explore the role of translation in this phase, the researcher conducts a case study on a Facebook campaign that takes a stand on a cultural issue. The critical discourse analysis of the translated texts of this page helps to meet the abstract concept of deterritorialization in practice- and indicates the real efficacy of translation in its implementation. Having been interpreted from different angles and for different purposes, the term 'deterritorialization' is then redefined, this time from Translation Studies' perspective and with the purpose of serving some concerns and challenges of the field to which it closely relates.
References
Aksoy, B. (2001). Translation as Rewriting: The Concept and Its Implications on the Emergence of a National Literature. Translation Journal, 5(3). Retrieved from: https://translationjournal.net/journal/17turkey.htm
Amirkhani, Z. (2011). Ideological Manipulation in Translation of Novels in Iran before and after the Islamic Revolution (MA Dissertation). Allameh Tabatabai University, Tehran, Iran.
Coleman, W. and Sajed, A. (2013). Fifty Key Thinkers on Globalization. London: Routledge.
Cronin, M. (2003). Translation and Globalization. London: Routledge.
Cronin, M. (2013). Translation in the Digital Age. London: Routledge.
Even-Zohar, I. (1990). The Position of Translated Literature within the Literary Polysystem. In Polysystem Studies [= Poetics Today], 11 (1), 45-51.
Fairclough, N. (2006). Language and Globalization. London and New York: Routledge.
Fairclough, N. (2013). Critical Discourse Analysis: The Critical Study of Language. New Yok: Routledge.
Friedman, J. (1995). Global System, Globalization and the Parameters of Modernity, 69–90, In Featherstone, M. (ed.) Global Modernities. London: Sage.
Giddens, A. (1990). The Consequences of Modernity. Cambridge: Polity Press.
Hansen, A., & Machin, D. (2013). Media and Communication Research Methods. London: Red Globe Press.
Harvey, D. (2000). Spaces of Hope. Edinburgh: Edinburgh University Press.
Howes, D. (ed.) (1996). Cross-cultural Consumption: Global Markets, Local Realities. London: Routledge.
Issenberg, S. (2007). The Sushi Economy: Globalization and the Making of a Modern Delicacy. New York: Gotham Books.
Jones, A. (2010). Globalization: Key Thinkers. Cambridge: Polity Press.
Klein, N. (2002). Farewell to the end of history: Organization and vision in anti-corporate movements. Socialist Register, 38, 1-13.
Lefevere, A. (2004). Translation, Rewriting and the Manipulation of Literary Fame. Shanghai: Shanghai Foreign Language Education Press.
Nord, C. (1991). Text Analysis in Translation: Theory, Methodology and Didactic Application of a Model for Translation-Oriented Text Analysis. Amsterdam: Rodopi.
Papastergiadis, N. (2013). The Turbulence of Migration: Globalization, Deterritorialization and Hybridity. Cambridge: Polity Press.
Pieterse, J. (2015). Globalization and Culture: Global Mélange. 2nd ed. Lanham: Rowman & Littlefield.
Robertson, R. (1992). Globalization: Social Theory and Global Culture. London: Sage.
Robins, K. (1991) Tradition and Translation: National Culture in its Global Context. In J. Corner and S. Harvey (eds), Enterprise and Heritage. London: Routledge, 21-44.
Robinson, D. (1997) What Is Translation? Kent: The Kent State University Press.
Scholte, J. (2005). Globalisation: A Critical Introduction. 2nd ed. Houndmills: Palgrave Macmillan.
Stein, J. (2007). The Hungry American. Time, 9 April, 116.
Tomlinson, J. (1999). Globalization and Culture. Cambridge: Polity Press.
Tomlinson, J. (2012). "Deterritorialization". In The Wiley-Blackwell Encyclopedia of Globalization. edited by G. Ritzer. doi: 10.1002/9780470670590
Van Dijk, T. (1998). Critical Discourse Analysis. The Handbook of Discourse Analysis. Hoboken: Blackwell Publishing.
Venuti, L. (1995). The Translator's Invisibility: A History of Translation. London and New York: Routledge.
Wattenberg, B.J. (1991). The First Universal Nation: Leading Indicators and Ideas about the Surge of America in the 1990s. New York: Free Press.
Yan, C., & Huang J. J. (2014). The Culture Turn in Translation Studies. Open Journal of Modern Linguistics. 4. 487-494. doi: 10.4236/ojml.2014.44041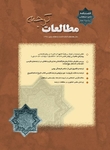 How to Cite
Zamani Sarzendeh, H., & Mollanazar, H. (2020). Translation and Deterritorialization of Local Cultural Elements. Translation Studies Quarterly, 17(67), 8–23. Retrieved from https://journal.translationstudies.ir/ts/article/view/728
Section
Scientific Research Paper